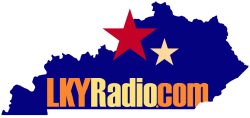 Page updated March 03, 2021
Home Page | Louisville Radio | Lexington Radio | Message Board | Contact Us
100.1 WWYC

WWYC Trivia: The 100.1 frequency came to life in 1974 as Winchester, Kentucky's WKDJ, owned by Dave Greenlee. In 1981 the station was sold to Bud Walters' Cromwell Group and the call letters were changed to WFMI. The WFMI calls gave way to WFLX ("Fox 100") to 1989, and in 1993 the calls became WWYC ("Young Country") when Trumper Communications purchased the station. Power was increased from 3000 to 20,000 watts. WWYC's studios moved from Winchester to Lexington, housed along with sister stations WLAP AM and FM on Russell Cave Road. Today the 100.1 frequency carries the programming of WKQQ.

Know anything more about this station? Have any WWYC airchecks, photos or promotional material?
Drop us a line.

Mark Travis (August 1994)
3:58 - 2793 KB

Eric Stevens (August 1994)
5:00 - 4698 KB

All audio is in downloadable MP3 format.

Home Page | Louisville Radio | Lexington Radio | Message Board | Contact Us