Lexington Herald - February 20, 1981
There's a New FM Radio Signal Floating on Local FM Airwaves
By David Reed
If you happen to be tuning around the FM radio dial this weekend, you might stumble upon a new signal.
That's because Winchester's new FM radio station, WFMI, is expected to begin testing its transmitter soon and will begin regular, full-time broadcasting on March 2.
WFMI, 100.1 on the dial, is owned by the Cromwell Group Inc. of Nashville and isn't exactly a new radio station. It replaces WKDJ, which went off the air in December.
"Our format will be personality-adult-contemporary," explains vice president and general manager Larry Trimmer. "That means we'll have real people on the radio and be aimed at the young adult. You might say our sound will be similar to WLAP-FM but will skew a little different. People will hear the difference."
Translated, that means WFMI will attempt to attract young people from about 18 to 34 with current music played by disc jockeys instead of machines. It appears that's a formula that will work in this area. The 3,000 watt Winchester FM station should reach some areas of Lexington and is considered the ABC FM network affiliate for the Lexington area, according to Trimmer.
Trimmer said he expects WFMI to be more successful than WKDJ for several reasons, not the least of which is programming.
WKDJ played country music and did not have stereophonic sound. WFMI will program in stereo.
The station expects to begin broadcasting at 6 a.m. March 2.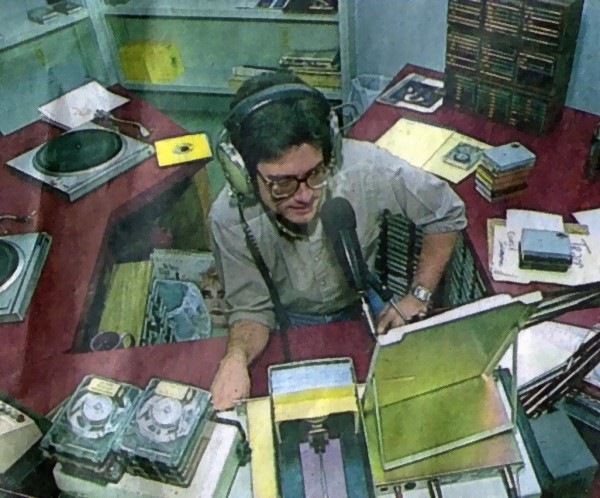 Indy Jones does morning drive on WFMI in November 1987