The photos and captions on this page came from an envelope full of "WAVE Country Is..."promotional cards passed out at the Kentucky State Fair in the late '70s. We included pics of the WAVE-TV folks since many of them appeared on WAVE Radio.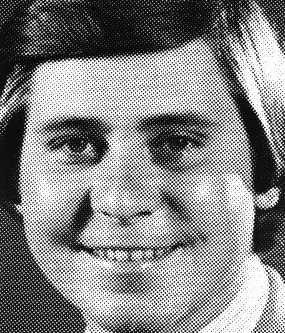 Allen Brown
"Louisvillian Allen Brown possesses one of the most mature, resonant voices in River City. He was program director on another Louisville station before joining 97WAVE in 1973. His three hour show, starting at noon each day, continues to be the housewives' favorite. The combination of good music and pleasant conversation makes a perfect midday break from the chores of the day."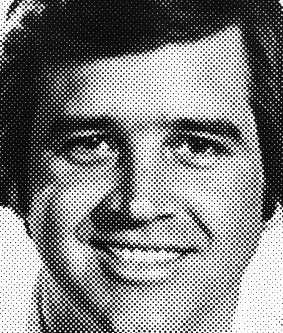 Bob Domine
"This sport has been performing athletic feats on WAVE TV3 for several years now. Bob joined the WAVE Sports Team after being sports editor at WMT-TV in Cedar Rapids, Iowa. A Michigan native, Bob likes to try his hand at all kinds of sports. And 'Domine Does It' whether it's tiddly -winks, golf or skeet-shooting. When not covering sports events, Bob can be found on the field coaching little league teams."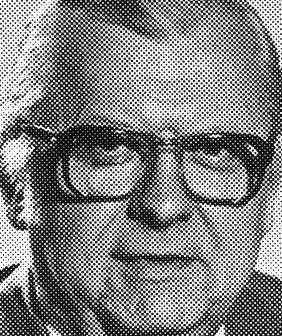 Bob Kay
"This veteran newsman has been a part of the WAVE team since '38. And Bob has worn all sorts of hats...as a commercial announcer, disc jockey and TV newsman. A native of Illinois, Bob can be heard on WAVE Radio's morning newscast and seen on Today in WAVE Country and WAVE Midday. Bob has also produced, written and narrated many of TV3's documentaries along with the community affairs program, Closeup."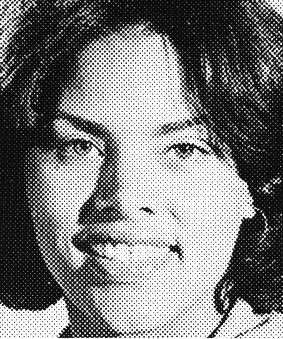 Christine Harris
"Providing tips on stretching our dollars, giving advice on the latest fads, etc. is second nature to Christine Harris. Christine is WAVE TV3's new consumer reporter. An Indiana University grad, Christine hails from WTTW-TV and WIND radio in Chicago where she was responsible for the consumer beat. This Denver native enjoys consumer reporting for she feels TV news 'should provide people with information they can use.'"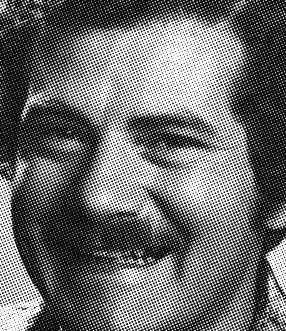 Chuck Casteel
"A native Louisvillian and graduate of the University of Louisville, Chuck Casteel is a versatile, experienced air personality. He is heard on his own 7pm to midnight show daily, and seen on television hosting the High-Q TV Show. He recently flew Eastern Airlines jets for 3 weeks in a station promotion to see if he could visit 101 cities in 21 consecutive days. He made it to 86 cities to set a world's record."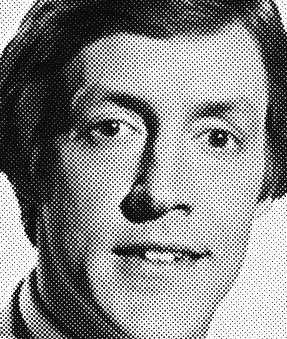 Dale Solly
"Dale Solly has been keeping his eye on WAVE Country happenings since '76. Dale came to TV3 after being a reporter and weekend anchor at WOWK-TV in Huntington, West Virginia. A graduate of Ohio University, Dale believes 'being objective is the most important thing a journalist can do. Getting the facts out and getting them right are what I care about.' You can turn to Dale on TV3's 11:00 p.m. Newswatch."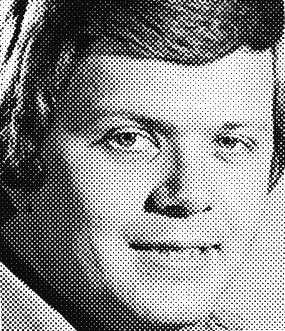 Dan Royal
"This WAVE TV3 reporter can be found traveling throughout WAVE Country...discovering the people and places you hear about but never think you'll see. Dan comes to WAVE Country from Amarillo, Texas, and is a graduate of Texas Tech University. As a feature reporter, Dan has found that 'people are naturally curious...especially about other people.' His reports fill you in on the colorful characters scattered throughout WAVE Country. You can catch Dan on the early and late WAVE news programs."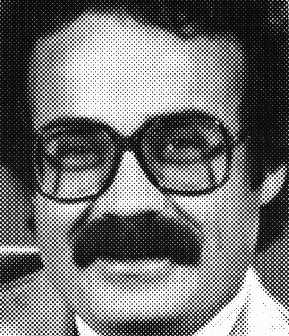 Danny King
"Danny is WAVE Radio's exciting air personality from 5-9am, Monday through Saturday, keeping the tempo quick-paced and WAVE's contemporary adult sound alive. His special brand of humor and selection of music has made it easier for WAVE listeners to get up each morning, greet the day and head for work fully informed on everything from weather to local news."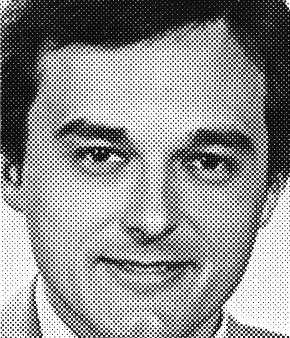 David Robinson
"Midday News co-anchor David Robinson came to WAVE Country in '74. A native of Medina, Ohio, David graduated from Ohio University with a degree in broadcast journalism. When not preparing for WAVE Newswatch, this railroad buff feels that 'broadcasters should strive to get as much information as possible out to the public.' David formerly was a newscaster/reporter for WTVN-TV in Columbus, Ohio."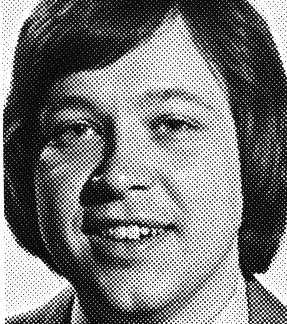 Dick Irby
"When it comes to having problems, Dick Irby has loads of them. As the WAVE Trouble-Shooter, Dick spends his days tackling your troubles...no matter the size, stature or number. Dick began coming to the rescue of people in WAVE Country after working at WTWO-TV in Terre Haute, Indiana. The Indiana State University grad enjoys lending people a hand. Give this Trouble-Shooter a try!"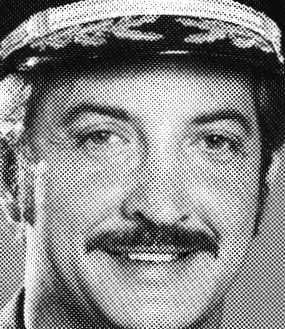 Captain Dick Tong
"97WAVE's traffic reporter, Captain Dick Tong, a Louisville native, knows Metropolitan Louisville and its traffic like no other reporter we know. He has been connected with the Louisville Police Department's Traffic Division almost since he joined the force in 1958. Captain Tong reports traffic conditions from Skycopter 97 every morning and afternoon to people going to and from their jobs. His credibility for accuracy in reporting has made him one of the many reasons Metro Louisville listens to 97WAVE."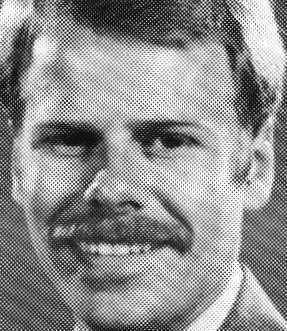 Gary Hahn
"The newest member of WAVE Radio and the WAVE Sports Department is 25 year old Gary Hahn. A native of Brighton, Pennsylvania, Hahn graduated from Butler University in Indianapolis where he majored in radio and television and was Sports Director for the school's station, WAJC. He served as an announcer and sports anchor at WLWI in Indianapolis before taking the position of assistant sports director at WIRE in that city. He is presently the host on the popular 'Talk Sports' program before Reds baseball games and is broadcasting afternoon and evening sports reports."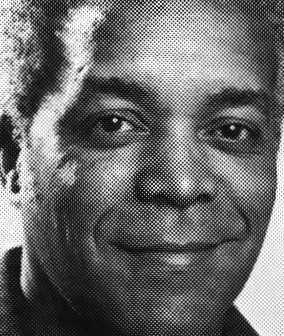 Jerry Tucker
"Jerry Tucker, the host on WAVE Radio's Midnight to Dawn show, is a versatile radio veteran of 11 years. He attended broadcast school in Chicago and joined WAVE News in 1968. Jerry began airing his weekly Jerry Tucker Report in 1971. This show targets the Louisville black community. He moved from news back to his first love, hosting an air shift, in 1974, as the all night man."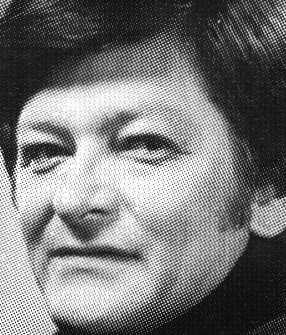 Joe Fletcher
"A swinging member of the WAVE personality staff with his following of young adult fans is Joe Fletcher. Fletcher is a grad from Male High School and attended Bellarmine College. He has been around the Louisville radio scene for several years. After a break for a year, Joe is back in his time period of 9am to Noon and loyal followers are happier than ever that he is back."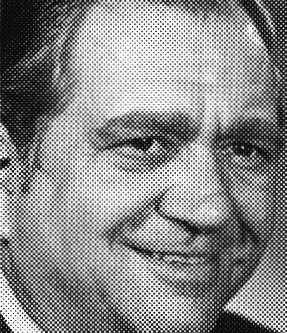 Joe Knight
"Joe Knight is a native Kentuckian who hails from Paducah. He is a graduate of the University of Kentucky and Northwest Radio Institute. Joe joined the 97WAVE team in 1955. He is seen and heard on both radio and TV with sports features and has been devoting his time exclusively to sports since 1968. Joe is the play-by-play man of the UK basketball telecasts and is on the 97WAVE Radio broadcast team for all UL football and basketball games."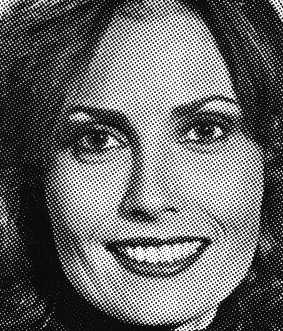 Kate Underwood
"This U.K. grad helps start your day on TV3 as co-host of the Morning Show. Kate became a part of the WAVE Team in February '77. After majoring in radio and television, Kate began her career with the American Forces Network in Europe while her husband was serving in the army. And she performed with the German-American Theater Company. Kate, a Middletown resident and mother of two boys, enjoys outdoor activities...especially sailing, water- and snow-skiing."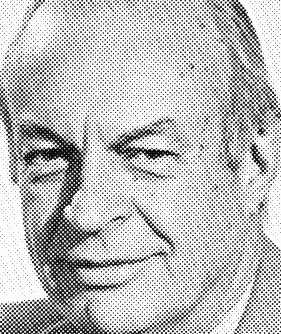 Livingston Gilbert
"This Male High and University of Louisville grad has been a part of the WAVE TV news scene from its start...30 years ago. Livingston was Louisville's first TV newscaster and he's still going strong. This part-time farmer believes a broadcaster has to be sincere and believable. 'I think that's what people appreciate.' You can turn to 'Gil' on TV3's WAVE Newswatch."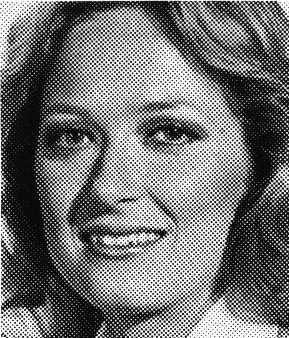 Melissa Forsythe
"This Hoosier native has been covering WAVE Country since '72. Melissa, an Indiana University grad, started with WAVE News as a general assignment reporter/photographer. You can catch her co-anchoring both early and late WAVE Newswatch programs. Melissa spends much of her free time making appearances throughout WAVE Country. She wants people to know TV personalities are 'just people too.'"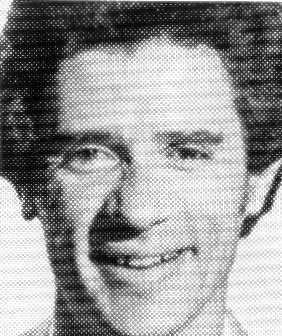 Norm Lewis
"WAVE meteorologist Norm Lewis became a part of WAVE Country in 1975. A Florida native, Norm received much of his training at Florida State University and the University of South Florida. He also attended the U.S. Navy Meteorology School. Norm served with the Navy's Hurricane Hunter Squadron for two years and produced his own film of penetrating a hurricane. This amateur astronomer gives you 'people weather' on WAVE TV3 and Radio. Norm believes 'people don't understand being 40% wet; they want to know if it's going to rain and when.'"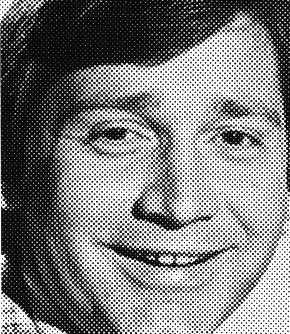 Randy Waters
"This sportscaster brings you the latest in sports happenings in WAVE Country each Saturday and Sunday. Randy, an Ohio native, came to TV3 in '76 after being sports director at WTVQ-TV in Lexington, Kentucky. An Ashland College grad, Randy began his sportscasting career by giving play-by-play coverage on WNCO radio. An avid sports fan, Randy jogs, 'plays at playing golf,' enjoys tennis and loves baseball."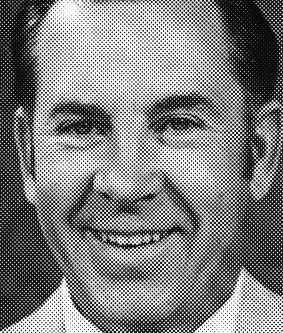 Rodney Ford
"This Greenville, Kentucky native critiques happenings throughout WAVE Country on TV3's early and late news programs and 97 Radio. A Marine Corps veteran, Rodney became a part of the WAVE Team in '51 as a general reporter and then served as WAVE news director until '71. This U.K. grad's background covers writing for newspapers, magazines and NBC Radio and Television. Rodney presents TV3's editorials which represent the views of WAVE management."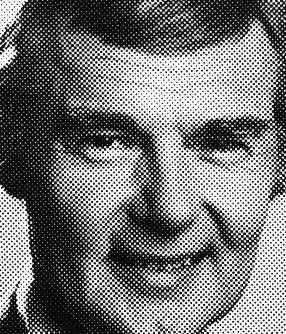 Ryan Halloran
"As a co-host for Today in WAVE Country, Ryan Halloran helps you get your mornings off on the right foot. In fact, he's been providing WAVE Country viewers with news of the day for some time now since '46. A Minnesota native, Ryan got his start in radio in Minnesota. And he has done everything since...kids and news shows, personality interviews and disc-jockeying. You can also catch this amateur photographer on Saturday nights as he moderates Emphasis, a community affairs program."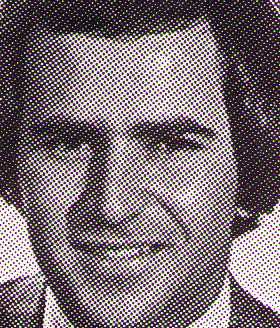 Steve Burgin
"As co-anchor for TV3's weekend news, Steve Burgin spends his Saturdays and Sundays keeping his eye on WAVE Country activities. This Pleasure Ridge Park native teamed up with TV3 after being the nightly news anchor for WBIR-TV in Knoxville, Tennessee. A former student of Morehead and Western Kentucky Universities, Steve also is a general assignment reporter for WAVE Newswatch throughout the week."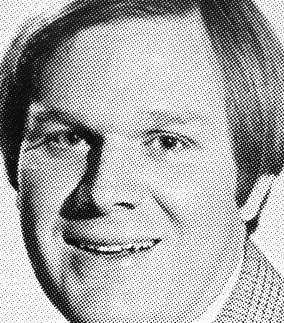 Tom Wills
"After getting his Masters Degree in Atmospheric Science from Colorado State University in '69, Tom came to WAVE Country. He's been forecasting the changeable Ohio Valley weather ever since. Tom calls himself a lifelong 'weather nut.' He has 3 barometers, 6 thermometers and a dog named Tornado to prove it. In addition to forecasting the weather for WAVE TV and Radio, Tom teaches meteorology classes at U of L and writes a weekly newspaper column."