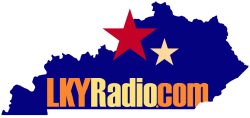 Page updated March 03, 2021
Did you work on the air in Louisville
or Lexington before 1990?
We're compiling an online list of on-air people who worked in Louisville and/or Lexington radio prior to 1990. This could be full- or part-time, as either a music, talk or news personality. If you'd like to be included, please send us an e-mail with as much of this information as possible:
Air name used
Real name (will be withheld upon request)
Years/months you worked at the station
What airshifts you did and the positions you held there (like PD, ND, MD, etc.)
Why you left
Where you worked in radio before
Where you worked in radio after (even if it's after 1990)
What you're doing today and where
Any stories you'd like to include about your time at the station will be welcome.
Got airchecks, photos, articles or promotional material? Swell! We'd love to include those too.
All information received will be posted on LKYRadio.com unless requested otherwise.
Please don't hesitate to let your former co-workers in Louisville and Lexington radio know about LKYRadio.com and our quest for information about classic Kentucky radio. Thanks!
John Quincy
LKYRadio.com
79WAKY.com
1080WKLO.com



Home Page | Louisville Radio | Lexington Radio | Message Board | Contact Us