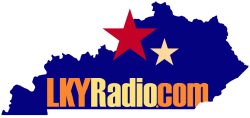 Page updated March 03, 2021
Home Page | Louisville Radio | Lexington Radio | Message Board | Contact Us
92.9 WVLK-FM

WVLK-FM Trivia: WVLK-FM signed on in 1961. In July 1982 WVLK-FM switched from its long-running automated beautiful music format to country music as "K-93" (mostly automated at first using Drake-Chenault's country service). For many, many years the WVLK-FM programming originated from the WVLK-AM transmitter site, which required a full-time engineer 24/7. [More]

Kentucky radio historian Rob Calhoun writes: "The switch from 1001 strings to country happened very uneventfully on the 1982 Fourth of July weekend, Friday at midnight. A pretty song ended and then a Lee Sherwood announcement played that said that the format was changing to country. Then you heard an announcement of a guaranteed four-in-a-row or $10,000 dollars would go to the correct caller if it didn't happen. After a 'K-93' jingle the first song was 'So Fine' by the Oak Ridge Boys. Lee Sherwood did mornings and the station was automated the rest of the time with Bob Kingsley's canned voice announcing the song titles.

"The beautiful music fans were irate. The letters-to-the-editor page in the Herald and Leader (the papers combined by the end of the year) were full of complaints about the change. Nice 97 WNCW (the old WBGR) played beautiful music, and around that time it was the tail end of the WLAP-AM beautiful music fiasco -- but that didnít matter; the listeners wanted Stereo 93 back. The complaints didnít make any difference as K-93 shot to number one in the ratings.

"The other country stations felt the erosion. WTKC was solid before the WVLK-FM format switch but fell and lasted until 1986 when they flipped to oldies. WCBR-FM changed to satellite-delivered AC and a new set of call letters, WMCQ (Q102), in 1985. WCBR-AM held on to country until the late '80s. WAXU-AM became an early Satellite Music Network 'Stardust' affiliate with the WBBE call letters by the end of 1982, and WAXU-FM gave up country in 1984 when they switched to Century 21ís AC format (with tape heads out of alignment) and new call letters WRMA as 'Warm 103.'

"What about the 10 grand that WVLK-FM promised to give away? A technical error allowed only three-in-a-row before commercials played and the money was awarded sooner that expected. The winner was from Danville or Stanford. The newspaper article was on the wall at WVLK."


WVLK-FM Coverage Map

Know anything more about this station? Have any WVLK-FM airchecks, photos or promotional material?
Drop us a line.

WVLK-FM logo (late 1970s)

K-93's Tad Murray and Karl Shannon. Tad writes: "This shot was dinked up into a billboard,
circa late 1987 or early '88. Karl and I had just come from Louisville, me as PM Drive/PD,
Karl on morning drive. This all came about shortly after Lee Sherwood left K-93."

Automated Beautiful Music (February 26, 1978)
19:47 - 18,555 KB

Automated Beautiful Music Break (Unknown Date)
1:16 - 601 KB

Mark Travis (1991)
2:05 - 1472 KB

All audio is in downloadable MP3 format.

Home Page | Louisville Radio | Lexington Radio | Message Board | Contact Us